Time

Thursday, April 19

6:30PM → 9PM

Export
Eat Smart, Be Well, a HopeSpring fundraiser is a community event featuring keynote speaker Jean LaMantia, a cancer survivor, Registered Dietitian, and author of The Essential Cancer Treatment Nutrition Guide and Cookbook.
Jean shares her inspirational story of beating cancer and the importance of credible nutrition. Educating audiences on how to research their food choices carefully and empowering consumers.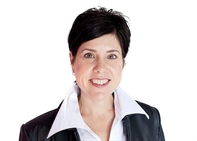 In this interactive session, Jean LaMantia will introduce you to two websites that cover the same topic. See if you can spot which one is providing facts and which one is fiction. After this, Jean will highlight for you the rules to use in your internet searches to help you determine what's credible and what's not...and some pretty great looking websites are not! This session is for you if you've ever wondered if you can trust what you read on the net.
Jean will invite questions from the audience in her popular "Ask a Dietitian Q&A to wrap up her talk.
Also included:
door prizes
silent auction & draws
nutritious food samples
Tickets are $30 each and available through Eventbrite. Tickets are on sale until April 18

More details to come! Please tell your friends and families!
---