HopeSpring Closed on Saturday August 18
HopeSpring will be closed on Saturday August 18. We'll see everyone when we resume operations on Monday August 20.
Thanks to Chloe, Jacob, and Lochlan for your bake sale!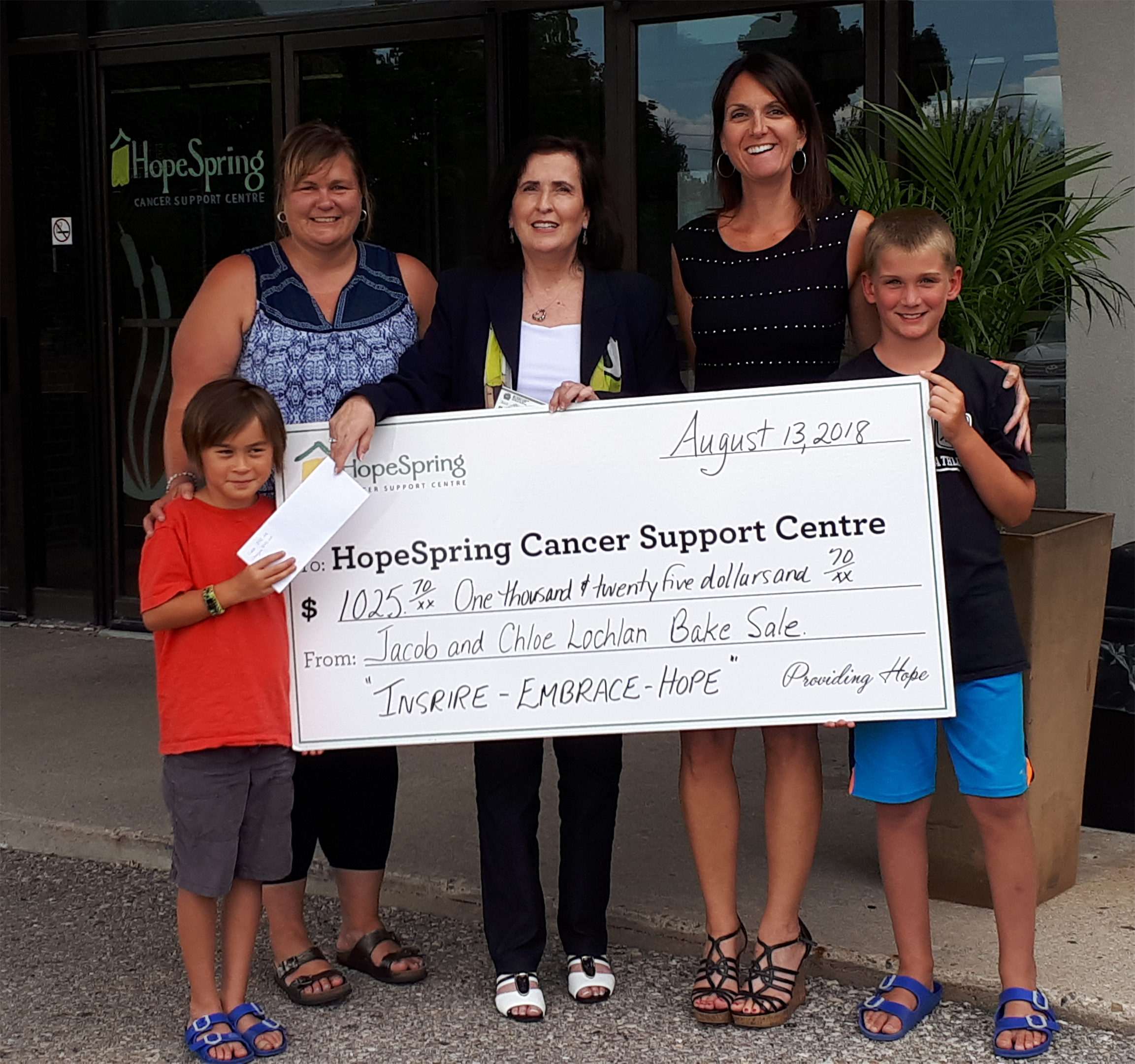 CTV Kitchener news story about bake sale:
(Monday, August 13, 2018)
Makeup the difference at the Beauty Gala
Thank you to the Laurelwood Commons Shoppers Drug Mart for hosting us on Saturday August 11. We had a great time raising money for Look Good Feel Better!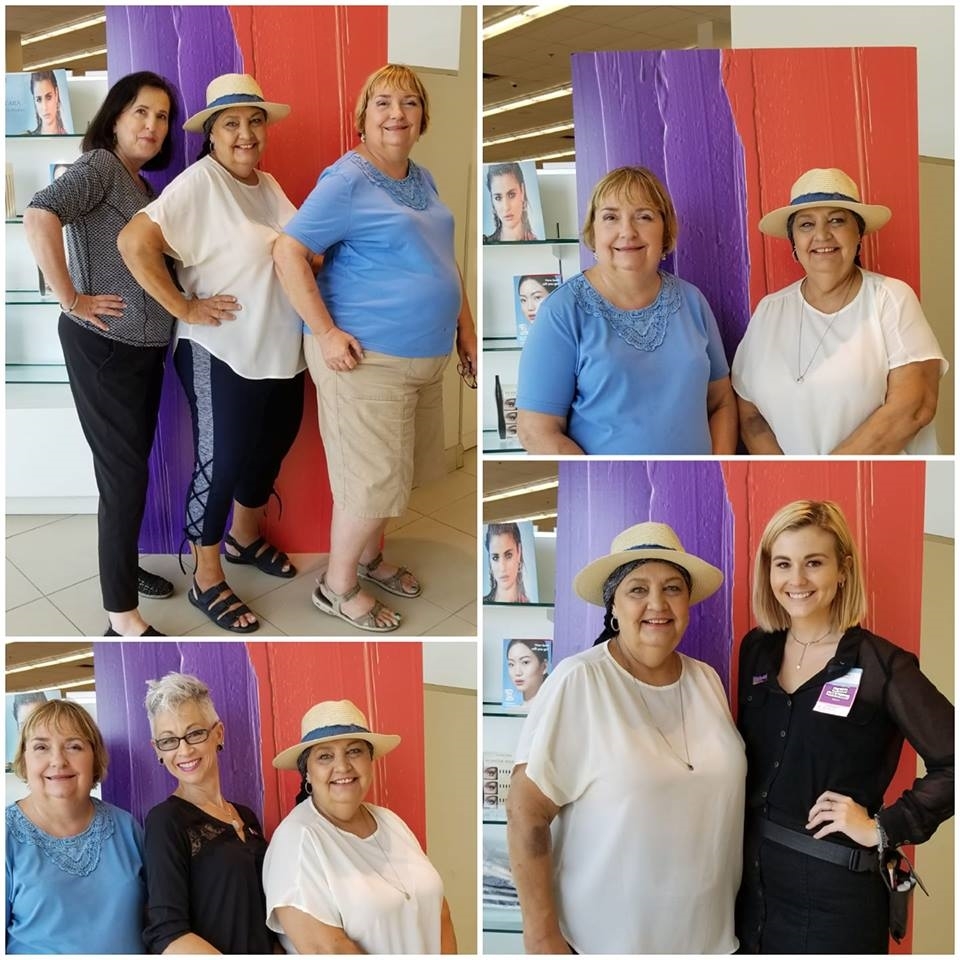 Photo credit: Laurie Strome
Looking for a place to volunteer?
HopeSpring is actively seeking new volunteers. Our Front Desk Volunteers play a key role in ensuring that HopeSpring is a warm and inviting place.
To qualify as a Front Desk Volunteer, one must:
be at least 18 years of age
be willing to meet at HopeSpring for discussion about the role
attend HopeSpring for orientation and training
commit to 3 hours each week
Although many Front Desk Volunteers are cancer patients or caregivers of cancer patients, any member of the community is welcome in this role. We welcome you to contact Lois Peterson to apply at ExecutiveDirector@HopeSpring.ca
Thank you!
Thank you to the Board of the India Canada Association Waterloo Region for donating the proceeds of your musical evening in May to HopeSpring. Thank you for your generous donation!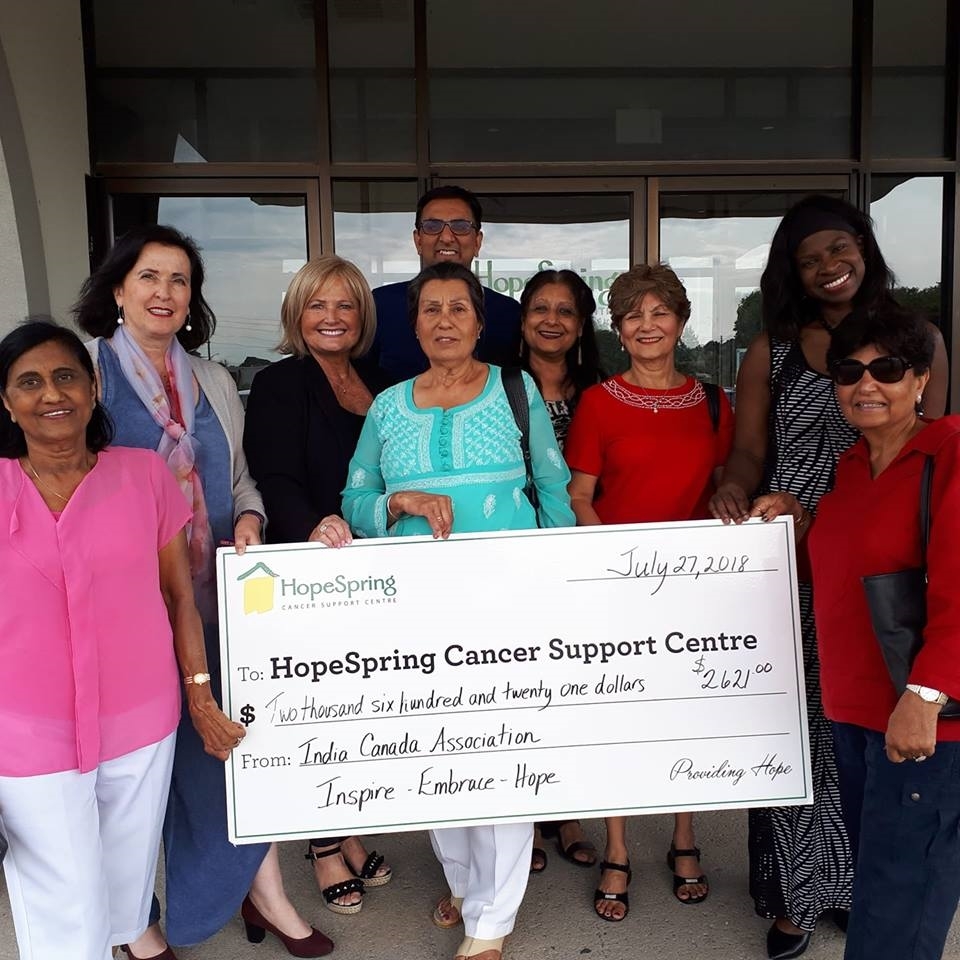 Celebrating the life of Frieda Keller
Today we celebrated the life of Frieda Keller, who passed on July 20, 2018, 93 years young. We thank Frieda for sharing her time as a volunteer with HopeSpring Cancer Support Centre. We thank Frieda for sharing her own flowers with us. We welcomed Frieda's sociability, warmth and hospitality. She made all who encountered her, feel welcome. She will be greatly missed by her children Betty Anne Keller (Alan McGowan) and Rob Keller (Susan Kinzie). You remain in our thoughts and prayers.
HopeSpring in the Community
Upcoming events
Prostate Cancer Canada Network Waterloo Wellington Support Group meeting
The Butterfly Release Walk to Remember is an opportunity for bereaved community members to reflect, …
Load More
Fall 2018 Program Guide
Please download our Fall 2018 Program and Activities Guide.
Laughter Yoga
On Tuesday August 21, join Mary for Laughter Yoga in the Program Room at HopeSpring - rear entry of the Inn of Waterloo. Class starts at 6:00pm and runs until 7:00pm.
Register online or call 519-742-4673. No yoga experience required. Laughter and fun promised!
---