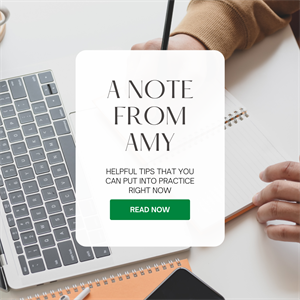 Caregiving and the Importance of Your Own Self Care
Caregiving can be an emotional roller coaster. On the one hand, caring for your family member demonstrates love and commitment and can be a very rewarding and personal experience. On the other hand, exhaustion, worry, inadequate resources, and continuous care demands are enormously stressful. Caregivers are more likely to experience chronic illness than are non-caregivers, namely high cholesterol, high blood pressure, and a tendency to be overweight. Studies show that an estimated 46 percent to 59 percent of caregivers are clinically depressed.
Taking Responsibility for Your Own Care
You cannot stop the impact of a chronic or progressive illness such as cancer on someone you care for or love, but, there is a great deal that you can do to take responsibility for your personal well-being and to get your own needs met in order to prevent burn out.
Identifying Personal Barriers
Many times, attitudes and beliefs form personal barriers that stand in the way of caring for yourself. Not taking care of yourself may be a lifelong pattern, with taking care of others an easier option. As a caregiver you must ask yourself: "What good will I be to the person I care for if I become ill?  Breaking old patterns and overcoming obstacles is not an easy proposition, but it can be done—regardless of your age or situation. The first task in removing personal barriers to self-care is to identify what is in your way. For example, ask yourself the following:
Do you think you are being selfish if you put your needs first?
Is it frightening to think of your own needs? What is the fear about?
Do you have trouble asking for what you need? Do you feel inadequate if you ask for help?
Do you feel you have to prove that you are worthy of the care recipient's affection? Do you do too much as a result?
Sometimes caregivers have misconceptions that increase their stress and get in the way of good self-care. 
Because we base our behaviour on our thoughts, beliefs and attitudes, misconceptions like those noted above can cause caregivers to continually attempt to do what cannot be done, to control what cannot be controlled. The result is feelings of continued failure and frustration and, often, an inclination to ignore your own needs. To serve better as a caregiver, ask yourself what might be getting in your way and keeping you from taking care of yourself.
Moving Forward
Once you've started to identify any personal barriers to good self-care, you can begin to change your behaviour, moving forward one small step at a time. Following are some effective tools for self-care that can start you on your way.
 Tool #1: Reducing Personal Stress
How we perceive and respond to an event is a significant factor in how we adjust and cope with it. The stress you feel is not only the result of your caregiving situation but also the result of your perception of it—whether you see the glass as half-full or half-empty. It is important to remember that you are not alone in your experiences.
Your level of stress is influenced by many factors, including the following:
i) Whether your caregiving is voluntary. If you feel you had no choice in taking on the responsibilities, the chances are greater that you will experience strain, distress, and resentment.
ii) Your relationship with the care recipient. Sometimes people care for another with the hope of healing a relationship. If healing does not occur, you may feel regret and discouragement.
iii) Your coping abilities. How you coped with stress in the past predicts how you will cope now. Identify your current coping strengths so that you can build on them.
iv) Your caregiving situation. Some caregiving situations are more stressful than others. For example, caring for a person with dementia is often more stressful than caring for someone with a physical limitation.
v) Whether or not support is available.
 Steps to Managing Stress
Recognize warning signs early. These might include irritability, sleep problems, and forgetfulness. Know your own warning signs, and act to make changes. DO NOT wait until you are overwhelmed.
Identify sources of stress. Ask yourself, "What is causing stress for me?" Sources of stress might be that you have too much to do, family disagreements, feelings of inadequacy, or the inability to say no.
Identify what you can and cannot change. Remember, we can only change ourselves; we cannot change another person. When you try to change things over which you have no control, you will only increase your sense of frustration. Ask yourself, "What do I have some control over? What can I change?" Even a small change can make a big difference. 
Take action. Taking some action to reduce stress gives us back a sense of control. Stress reducers can be simple activities like walking and other forms of exercise, gardening, meditation, or having coffee with a friend. Identify some stress reducers that work for you.
Tool #2: Setting Goals
Setting goals or deciding what you would like to accomplish in the next three to six months is an important tool for taking care of yourself. Here are some sample goals you might set:
-Take a break from caregiving.
-Get help with caregiving tasks like bathing and preparing meals.
-Engage in activities that will make you feel healthier.
Goals are generally too big to work on all at once. We are more likely to reach a goal if we break it down into smaller action steps. Once you've set a goal, ask yourself, "What steps do I take to reach my goal?" Make an action plan by deciding which step you will take first, and when. Then get started!
Some examples could be:
-Make an appointment for a massage.
-Take a half-hour break once during the week.
-Walk three times a week for 30 minutes.
Tool #3: Communicating Constructively
Being able to communicate constructively is one of a caregiver's most important tools. When you communicate in ways that are clear, assertive, and constructive, you will be heard and get the help and support you need. The box below shows basic guidelines for good communication.
Communication Guidelines
Use "I" messages rather than "you" messages. Saying "I feel angry" rather than "You made me angry" enables you to express your feelings without blaming others or causing them to become defensive.
Respect the rights and feelings of others. Do not say something that will violate another person's rights or intentionally hurt the person's feelings. Recognize that the other person has the right to express feelings.
Be clear and specific. Speak directly to the person. Don't hint or hope the person will guess what you need. Other people are not mind readers. When you speak directly about what you need or feel, you are taking the risk that the other person might disagree or say no to your request, but that action also shows respect for the other person's opinion. When both parties speak directly, the chances of reaching understanding are greater.
Be a good listener. Listening is the most important aspect of communication.
  Tool #4: Asking for and Accepting Help
When people have asked if they can be of help to you, how often have you replied, "Thank you, but I'm fine." Many caregivers don't know how to receive the goodwill of others and are reluctant to ask for help. You may not wish to "burden" others or admit that you can't handle everything yourself.
Be prepared with a mental list of ways that others could help you. For example, someone could take the person you care for on a 15-minute walk a couple of times a week. Your neighbour could pick up a few things for you at the grocery store. A relative could fill out some insurance papers. When you break down the jobs into very simple tasks, it is easier for people to help. And they do want to help. It is up to you to tell them how.
Help can come from community resources, family, friends, and professionals. Ask for help, don't wait until you are overwhelmed and exhausted or your health fails. Reaching out for help when you need it is a sign of personal strength.
Tool #5: Starting to Exercise
You may be reluctant to start exercising, even though you've heard it's one of the healthiest things you can do. Perhaps you think that physical exercise might harm you, or that it is only for people who are young and able to do things like jogging. Fortunately, research suggests that you can maintain or at least partly restore endurance, balance, strength, and flexibility through everyday physical activities like walking and gardening. Even household chores can improve your health. The key is to increase your physical activity by exercising and using your own muscle power.
Exercise promotes better sleep, reduces tension and depression, and increases energy and alertness. If finding time for exercise is a problem, incorporate it into your daily activity. Perhaps the care recipient can walk or do stretching exercise with you. If necessary, do frequent short exercises instead of those that require large blocks of time. Find activities you enjoy.
Walking, one of the best and easiest exercises, is a great way to get started. Besides its physical benefits, walking helps to reduce psychological tension. Walking 20 minutes a day, three times a week, is very beneficial. If you are unable to get away for that long, try to walk for as long as you can on however many days as possible. Work walking into your life. Walk around the mall, to the store, or a nearby park. Walk around the block with a friend.
 Tool #6: Learning from Our Emotions
It is a strength to recognize when your emotions are controlling you (instead of you controlling your emotions). Our emotions are messages to which we need to listen. They exist for a reason. However negative or painful, our feelings are useful tools for understanding what is happening to us. Even feelings such as guilt, anger, and resentment contain important messages. Learn from them, then take action which feels right for you.
For example, when you cannot enjoy activities, you previously enjoyed, and your emotional pain overshadows all pleasure, it may be time to seek treatment for depression. Speaking with your physician or a therapist is the first step. 
Caregiving often involves a range of emotions. Some feelings are more comfortable than others. When you find that your emotions are intense, they might mean the following:
-That you need to make a change in your caregiving situation.
-That you are grieving a loss.
-That you are experiencing increased stress.
-That you need to be assertive and ask for what you need.
Summing Up
Remember, it is not selfish to focus on your own needs and desires when you are a caregiver—it's an important part of the job and putting yourself FIRST IS A NECESSITY and the most compassionate gift you can offer you and your loved one. 
Focus on the following self-care practices:
-Learn and use stress-reduction techniques, (meditation, prayer, yoga, Tai Chi).
-Attend to your own healthcare needs.
-Get proper rest and nutrition.
-Exercise regularly, even if only for 10 minutes at a time.
-Take time off without feeling guilty.
-Participate in pleasant, nurturing activities, such as reading a good book, taking a warm bath.
-Seek and accept the support of others.
-Seek supportive counselling when you need it, or talk to a trusted counsellor, friend, or pastor.
-Identify and acknowledge your feelings, you have a right to ALL of them.
-Change the negative ways you view situations.
-Spend time in nature
-Set goals.