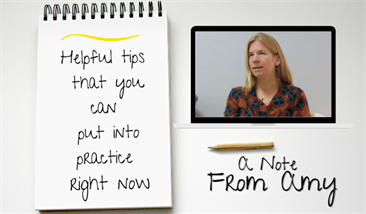 Spring Cleaning for Our Mental and Emotional Wellness
This time of year, as the season turns from winter to spring, it is natural for the 'spring cleaning' to begin—the full clear out and freshening up of our homes. Decisions are made over what to keep and what to get rid of. And corners left untouched for months finally get that attention.
And in many traditions, like Ayurveda, the seasonal shifts are a critical time to tune in to your mental and physical health. With any change comes a natural disruption to balance. So given our homes are getting that thorough attention at this time of year, what could that look like for mental and emotional well-being too?
Here are five simple tips for focusing on an 'internal' spring clean this season:
1. Schedule Space
Just as you would set aside an afternoon or entire weekend to clean out your home, put the time in your diary now to give yourself that same attention.
Finding space to reflect can be a valuable way to check in with your mental and emotional well-being.
Make it fun – set up at a local café, or picnic in the park now that the weather is getting warmer – whatever you do though, schedule it. There are numerous studies that show that those who are specific about where and when their new behaviors will take place are more likely to follow through, and actually reach their goals.
2. Simplify.
Overwhelm and stress build when we are trying to take on too much or spreading ourselves too thin. As the season shifts from heavier winter energy, it could feel more challenging to work out where to begin. When it comes to making any changes, simplify wherever possible.
Breaking down goals into manageable steps and putting them into your diary increases your chance of success.
When you break tasks into manageable steps you are also releasing more of those feel-good endorphins each time you accomplish each step. For your mental and emotional well-being, you can apply this same principle.
Start with a simple question: How do I feel right now in my life? As the season is shifting, this is a simple starting point to get back in touch with where you are at and what has changed for you.
3. Spark Joy and Savour the Good!
In Marie Kondo's bestseller Life Changing Magic of Tidying Up, she refers to whether items in your home continue to spark joy for you, and if not, it's time to let them go.
Set yourself up for spring and that fresh feeling for the rest of the year by applying this to all aspects of your life. Ask: Does this spark joy?  And how can I savour the good this season?
Look ahead at your commitments this month, this season, or even this year. What still sparks joy? What could you let go of? And, where are there opportunities to add more joy and savour the goodness in your life through using your five senses
4. Release
if something is no longer working for you, it's time to let it go.
Start with considering what you've been telling yourself these past few months. What's the general chatter been like for you mentally and emotionally? What's still working and what's holding you back? Many people identify with that 'inner self-critic'. A valuable question you can ask yourself when stuck in that mode is: What would I say if I was talking to my best friend right now?
5. Fresh and Fun
Fresh flowers are notorious for the springtime and a finishing touch after doing a spring clean in the home. They bring reminders of beauty, colour, life, and energy. How could you do the same for your internal mental and emotional health?
As our brains require constant repetition in order to change a behaviour, create ways to constantly remind yourself to bring this same 'freshness' and fun into your conscious awareness. For example, put reminders around your home, on your phone, or even enlist a friend to continue to check in with you throughout the seasonal change. The more you share what your vision is, how you want to be feeling, or simply some of the changes you're making, the easier it is to bring those to life. In fact, it has been shown that you have a 65% greater chance of success if you commit your goal to someone.
May these tips help and support your emotional and mental wellness as you begin your own Spring Cleaning this Season 😊