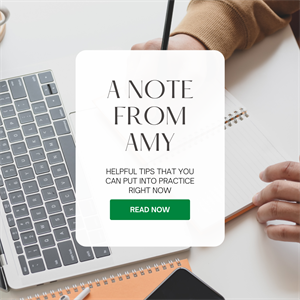 A Note from Amy
The Many Blessings of Gratitude
There is much written and researched on the value of being grateful, and no time brings this more to light than Thanksgiving.
As we welcome the beginning of October, and the Libran New Moon we are invited to honour our own resilience, courage and growth and to reap the harvest of what we have sowed.
For each of us this will be different.  In what way(s) does gratitude and thankfulness show up for you in your life?   How do you honour the blessings you have, even in a time of great anxiety, stress and uncertainty? We may also  be dealing with the effects of the last year and half of dealing with COVID and its implications  and pandemic flux and fatigue, what are you grateful for?
Now more than ever the peace we seek, and our inner contentment is intimately connected with what we are most thankful for in our lives.  Whether it is our family, loved ones, friends, health, good food, travel, shelter or fur babies; we gather strength and happiness from celebrating and appreciating these things and people in our lives
Perhaps today, it may be simply be the fact that you got out of bed, made yourself a cup of coffee or tea and are able to appreciate the gift of its warmth, aroma and taste as you sit looking out the window at the brilliant colours of fall.
There are so many simple blessings to take note of in our daily lives, and despite the fear, and the unknown, remember the gifts which warm your heart and make your spirit soar as they are one of your greatest treasures.
It is the simple pleasures which matter most.
"Sometimes I need only to stand wherever I am to be blessed" Mary Oliver
Amy, Cancer Care Counsellor