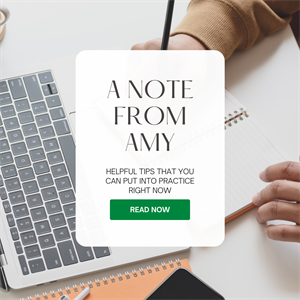 What to Expect After Facing Cancer
After facing cancer, many survivors say they have a new appreciation for life and the people around them. But life after treatment does not always return to "normal."   Cancer and cancer treatments can have long-lasting effects.
"After my treatment finished, I didn't know what to expect. Physically, I felt like a wet rag. Emotionally, I was scared and truly lost."  - Breast Cancer Survivor
Not everyone "finishes" cancer treatment. While some have treatment and move into recovery, remission, or surveillance, others stay on maintenance therapy or receive ongoing treatments.
Some of the Challenges Cancer Survivor's May Face Are:
1. Difficult Emotions
Getting back to "normal" can take time. It is okay and normal to expect to feel positive and negative emotions. There is no "right" way to feel at this time.
Taking care of yourself emotionally and spiritually is more important than ever, so do not be afraid to seek help if you are depressed, anxious, or stressed.
 2. Relationship Changes
Cancer can affect relationships, including marriages and long-term partnerships. You may find that you and your partner's roles have changed in unexpected ways.
Common issues in relationships after treatment can be:
Changing responsibilities. Your partner may have taken over certain tasks or responsibilities during treatment and is now ready to give them back to you. This may be overwhelming, and you may not feel ready right away.
Changing roles. Your partner may have acted as a caregiver for you during treatment.
Changes in emotional closeness. You may look and feel different after treatment, which may lead you to withdraw from others.
Changes in sexual intimacy. This might include a change in desire or feelings of pain or discomfort.
Changes in fertility. This may include changes in your plans to have children.
3. Physical Challenges
Some people refer to these problems as "brain fog" or "chemo brain." While we know that these problems exist, no one knows which patients will be affected in this way, or why. These types of problems can be frustrating and can cause anxiety, stress, and even embarrassment.
Your health care team may recommend using "compensation" strategies to adapt to your situation regardless of the cause of the problems. Compensation strategies include:
Relaxation activities, such as deep breathing or meditation
Organizational aids, like using a schedule or sticky notes for reminders
Verbal practicing, like repeating important names and numbers
4. Work And Return to School
Some people find that they need to make changes going back to work. Others find that after a cancer experience, they want to re-evaluate their lives in general, including their job.
Ask yourself:
What are the demands of my job or classes?
How do I know whether I can meet these demands?
What supports, assistance, and accommodations are available to help me return successfully?
The most important thing to realize is that these changes are normal and even though treatment may have ended it is still important to seek community, get support and know that you are not alone in this journey.
Amy
Cancer Care Counsellor
HopeSpring Caner Support Centre